teen choice awards
The 2018 Teen Choice Awards celebrates the year's achievements in music, film, television, sports, fashion, comedy, and the internet, and are voted on by viewers aged 13 and over living in the United States through various social media sites. 
This year's look for the Hospitality/VIP Tent, Press and Party utilizes bright colors and gradients inspired by the Teen Choice 2018 Style Guide.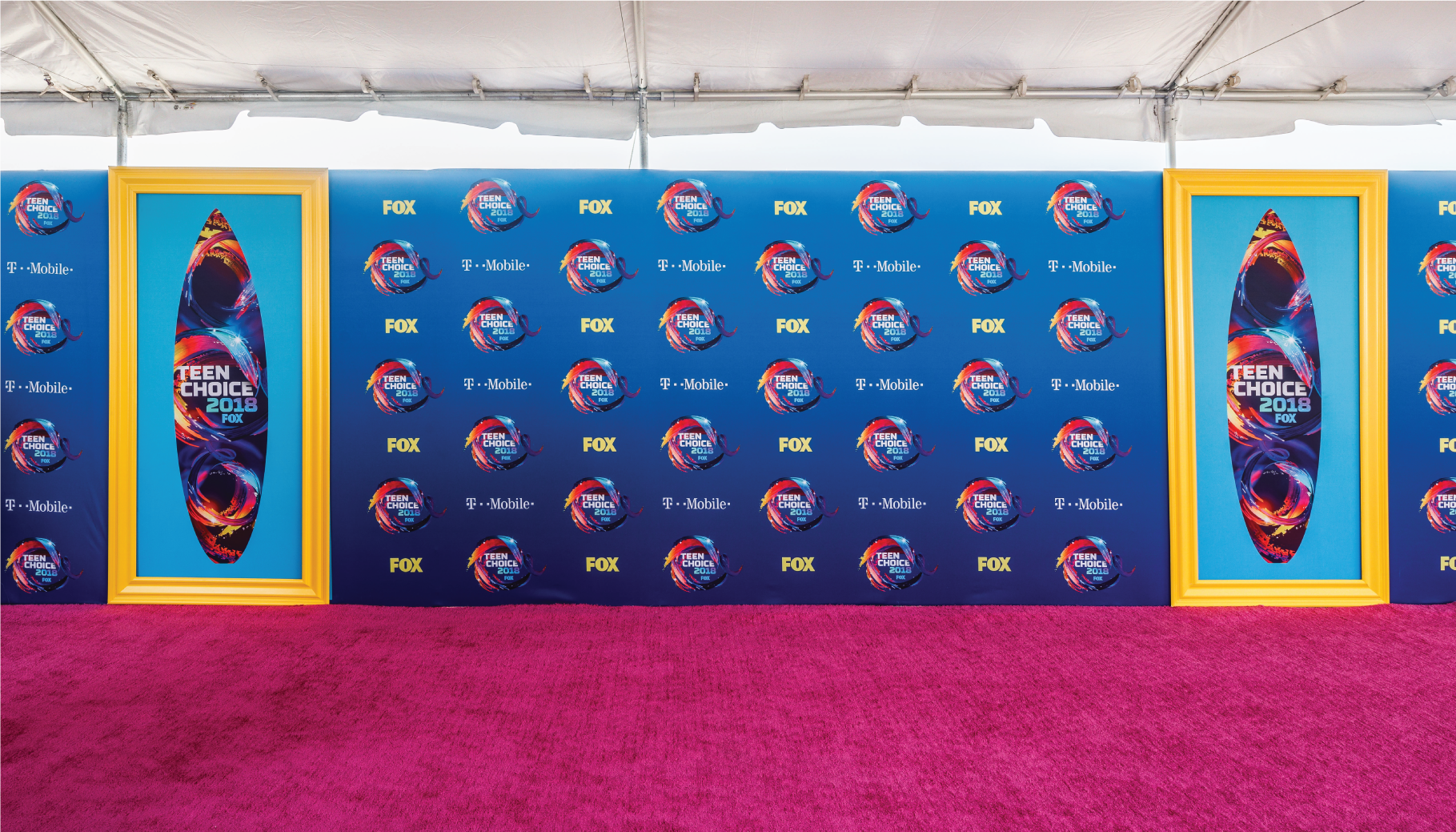 This year's #1 Club takes place in the Four Seasons Resort  and Residences in Vail, Colorado. The look of the design is inspired by the mountains and fresh air scenery that is situated within the resort. As a result, we looked at natural materials to build the branding, such as wood textures and a subtle wintery watercolor pattern that emits a cozy, warm and adventurous feeling for the chilly temperatures that the program would take place in during the month of September.